Canteen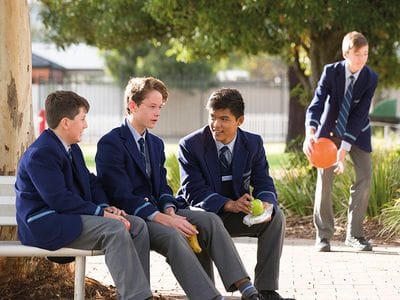 The Canteen is open for Recess and Lunch - 11.10am and 1:00 pm.
Lunches are to be ordered at morning homeroom. If lunch is not ordered, there is no guarantee that suitable hot food or sandwiches/rolls will be available over the counter.
LUNCH ORDER BAGS - Lunches are ordered during morning Homeroom or recess time. Drinks may be ordered on lunch bags.
Note: Students who tender insufficient money with orders will be given lunch to the value of the money received.
Credit will only be given for emergency Lunch orders (Sandwich only)
Volunteering opportunities
It is hoped that many parents/carers, particularly those new to the College, will avail themselves of the chance to help in the Canteen.