Faith Formation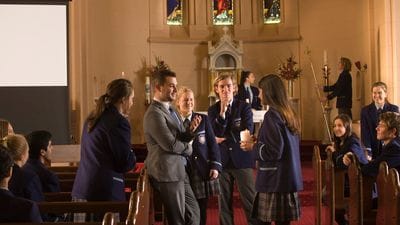 At Sacred Heart College, the enhancement of spirituality and the education in faith of the community is paramount. Staff have a mandate, taken from the founder of the Marist Brothers, St Marcellin Champagnat, to make Jesus Christ known and loved.
The Faith Formation of the students of Sacred Heart College comes from seven key elements:
Religious Education curriculum, where students deepen both their knowledge of the faith, as well as their own faith. In this sense, Religious Education is both an academic discipline, like any other subject, as well as being an opportunity to develop and deepen their own faith.
Liturgy, where students partake in whole-school Masses (for example, for the Feast of St Marcellin Champagnat), house Masses and liturgies. Through these experiences, students derive a sense of community and a school culture where rituals reflect and nurture Catholic faith and values in a Marist context.
Retreats, are an opportunity for students to reflect on their relationships with themselves, other people, and God.
The social justice group, MSol is short for Marist Solidarity and provides students with an opportunity to be of service to their community and wider-world through a variety of activities and fundraisers.
Remar is an integral part of the College. Students in Remar go on a three year "journey" that focuses on building community, developing knowledge and skills, being of service to others and developing their faith. This is achieved through a number of activities, meetings, camps and service activities.
Immersion experiences are offered to Year 10 and 11 students to visit an under-developed community. Year 10s visit a community in remote Australia, while Year 11s journey to India, the Philippines and Fiji and experience life in those communities.
Staff faith formation is offered to all staff, both teaching and non-teaching, by means of reflection days, professional learning in-services and 'live-in' programs run by the Marist Life and Formation Team out of Sydney.