Pastoral Care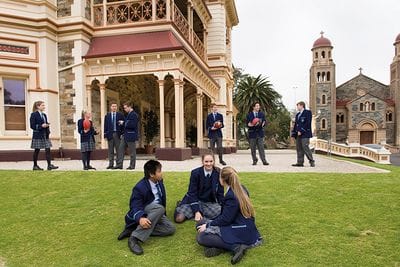 Pastoral Care is a core feature of the educational program at Sacred Heart College.
All students in the College are placed into Houses where they meet, interact and are cared for on a daily basis by a Pastoral Group teacher.
Many community activities are conducted on a House basis.
Pastoral Care teachers work closely with students to review academic progress, assist with personal problems, provide advice where necessary and encourage young people to reach their full potential.
In addition to the Pastoral Care system, two student counsellors; Ms Lindy Leahy and Mr Tony Finamore assist students with specific personal problems and/or provide advice.