Enrolling as a Boarder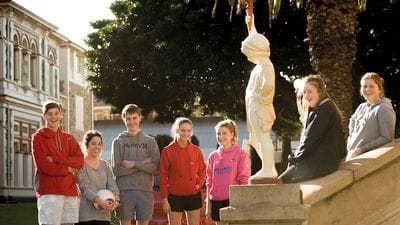 We thank you for considering boarding at Sacred Heart College. For more than 120 years, Sacred Heart has been educating young people in a spirit of audacity and hope, providing each individual with a variety of educational, spiritual and character-building opportunities.
From 2019, our main entry point for enrolment is boys and girls in Year 7. However applications for enrolment are invited at all year levels.
How to Enrol as a Boarding Student
Boarding students and their parents are required to attend an interview with the Director of Boarding within 15-18 months prior to entry into the College.
Applications for Boarding close on 1 December, 14 months prior to entry. All appointments for interview should be made with the Boarding Registrar.
Families are welcome to visit and tour the College and Boarding facilities during school hours (preferably by appointment).
For all Boarding Enrolment enquiries, please contact:
The Boarding Registrar
P: 08 8350 2500
E: boarding@shc.sa.edu.au
Application for Enrolment Form >